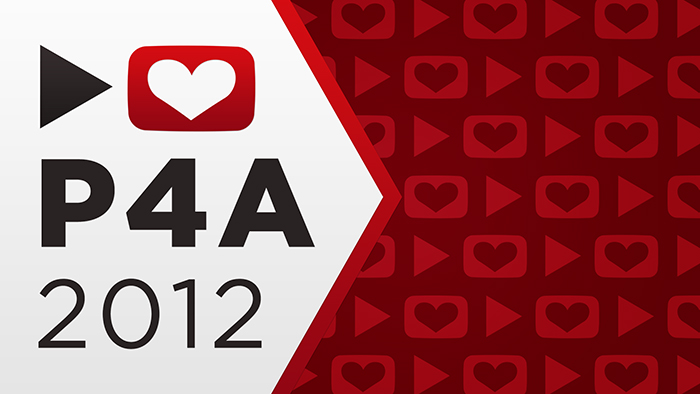 Another December 17th has come and gone, and for the YouTube community that means that this year's Project For Awesome has come to an end.
For those unaware, the annual Project For Awesome is a day set aside for video creators to make videos supporting their favorite charities. The day is then spent commenting on and liking everyone else's P4A videos. This year donations were collected through comments, eBay auctions, and an Indiegogo campaign.
The Indiegogo campaign, like the rest of the Project For Awesome, was set up by John and Hank Green of the Vlogbrothers. It allowed those that were interested in donating to receive certain perks that were only available to those that donated. These perks ranged in price from $5, which would get you a download of a song composed by Hank Green during the Project For Awesome live stream, to the most expensive perk at $1000, which would get you your very own Vlogbrothers video made exclusively for you about anything you want. Some of the other more popular items were the Men Of YouTube calendar, and a WheezyWaiter Christmas card. By the end, the Indiegogo campaign had raised $397,200 for the Foundation To Decrease Worldsuck.
Just like in previous years, comments played a big part in the Project For Awesome. For each comment that is left on a Project For Awesome video, John and Hank Green donate one penny to charity. This year, commenters outdid themselves and left more comments than ever before, a whopping 717,852. For those that are not very good at math, that means that John and Hank have to donate $7,178.52 to the Foundation To Decrease Worldsuck. A donation that I'm sure they are very happy to be forced to make.
On top of the comments and the Indiegogo campaign, eBay auctions were also used to raise money this year. One auction that was offered was a George Watsky Super Pack that included a couple CDs, stickers, a medallion from when he was on The Ellen Show, and a few other prizes, all signed by George Watsky. This package went for $565.55. The other eBay auction was for a replica Back To The Future II hover board signed by the entire SourceFed crew. The hover board went for an astounding $4,050.50.
The total dollar amount raised for this year's Project For Awesome was $483,426. The great thing about the Project, aside from just raising a ton of money for charity, is that it also brings the YouTube community together in a fantastic way. Videos featured in the P4A live stream often bring comments, views, and subscribers to smaller YouTubers who might not have gotten that attention otherwise. We'll post some links down below so you can check out more information on the Project For Awesome, and also link to some of our favorite videos from this years Project. Did you participate in the Project For Awesome this year? If so, what charity did you promote and what were some of your favorite videos you saw this year?
DFTBA!
Project For Awesome's Indiegogo page